The Peanut Machine for Sale form the Best Manufacturer
Peanut machines and peanut processing equipments has been one of the main machineries of AGICO for years. Peanut can also be called groundnut, it can be processed into peanut butter and many other peanut products, mostly snack foods. With years of research and cooperation with our customers, the technologies adopted makes our peanut machines featured with higher efficiency, low power consumption, less fault.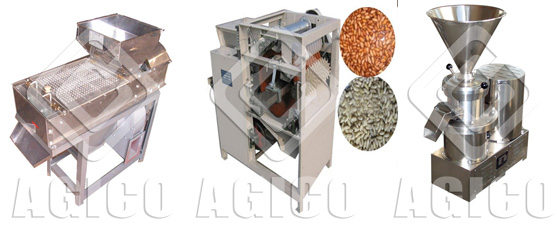 The Salmonella outbreak which happened about 3 years ago in us might still have impact on people's minds, that tragedy had killed 9 people and sickened around 700. Although the reason might not be about the quality of the production line, the equipments' quality surely can affect the product's quality, so is the material quality and the workshop environment. What made the situation bad is that a lot of food processing companies bought their peanut butter as the raw material of the product of their own, the people actually got sick from all kinds of different foods, if these companies can supply the quality and safe peanut by themselves, and then less people would have been harmed. There are many high quality peanut machines for sale at AGICO now, we can make your peanut products safe and better.
Product List