Peanut Peeling Machine Sold in Philippines
AGICO exports various peanut processing machines to worldwide customers, including peanut peeling machine. Recently our business has expanded to Philippine. I believe that our peanut machine is going to help a lot of food processing factories there for the quality and cheap price.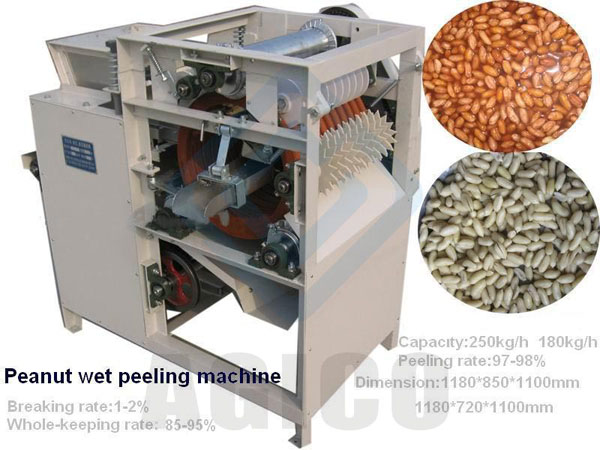 Why we need to peel the peanut redskins? Is it necessary? The answer is not that simple. The peanut peeling means to remove the red skin of the peanut, there are 2 main reasons: 1. The texture of peanut kernel without redskin is a little better, so in some of the peanut product processing, the peeling section is required; 2. For people who has healthy problems: the red skin could cause the platelets aggregation in the blood. People with high blood pressures, arteriosclerosis or high blood viscosity should avoid the intake of the redskin, while people who have the conditions like anemia or easy bleeding shall eat the redskin.
After all those years of developing, peanut machine has become one of the mature products of AGICO. We provide the most professional consultant service with the price staying low. Philippine is one important business partner of China, we hope the Peanut Peeling Machine in the Philippines for Sale would contribute more to the people's relationship that would lead us to a brighter future.
Product List