Multi Functional Nut Roaster for Sale from AGICO
Are you looking for nut roaster with the best quality online, then you should see the ones that manufactured by AGICO, they are suitable to process many different kinds of nuts like sunflower seeds, peanuts,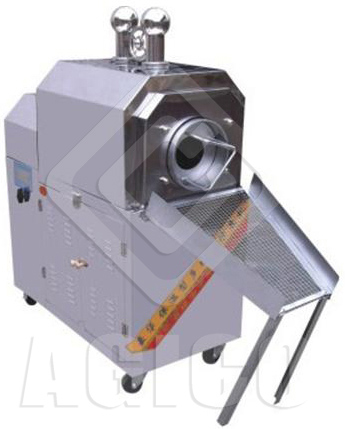 sesame, filberts, soybean, chestnuts, etc, you can roast whatever you want if you have the roasting experience, with the operation manual we offer, you would have a very long period of production experience with no serious problems come up, even if some fault appeared, our professional engineer can help you find the solution and help you.

The Halloween day has just passed, except for the candies, the nuts products are the most popular snack food, they possess a very big market nowadays, and they are the one of the hottest products when the festivals like Halloween day comes, "treat or trick" day is gone, while Christmas and new year are coming after, and the market is going to be hot again. Nuts business is a profitable business for a foreseeable future, check our nut roaster machine if you want to start the business, we provide roaster machines with big and small capacity running with electricity or natural gas as the fuel.
Product List