Free Oil Press from Peanut Machine Manufacturer on Christmas
With the approaching of Christmas, lots of Christmas special discounts are launched by AGICO. Before 1st Feb, 2012, you will get a free oil press if you buy any machine from us. Natual and healthy peanut oil play a vital and necessary role in making great Christmas Eve dinner. Contact us if you are interested.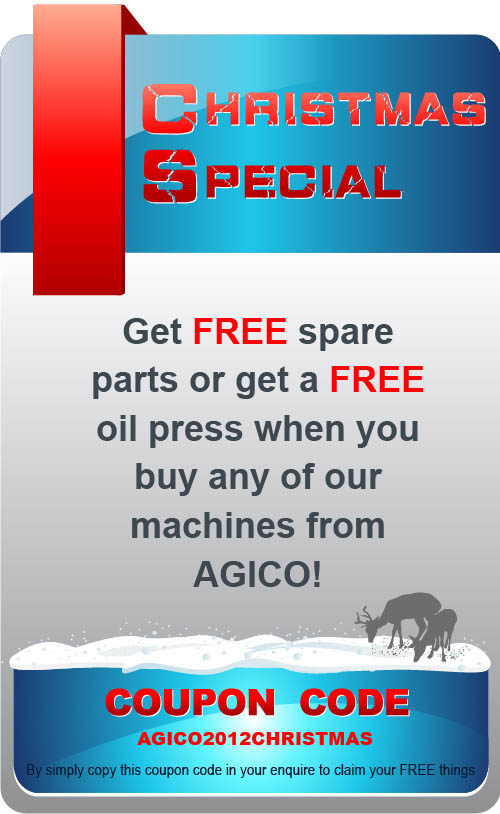 Order your valves with a minimum purchase of USD 50,000 and you will receive free spare parts valued at USD 2,000.
If your purchase order is lower than USD 50,000 but higher than USD 10,000, you will get a hand-operated oil press for free.
The coupon code is valid till 1st Feb, 2013.
Product List