Company Customers Visiting Peanut Machine Plant
Each time, I am excited to hear that there are foreign customers to visit our peanut machine plant. Usually, customers who are willing to visit plant really want to establish cooperation. This time three customers from Republic of Lithuania are very interested in our peanut peeling machines, both in dry and wet method. Besides that various peanut butter machines also arouse their interests and want to build long term cooperation with us.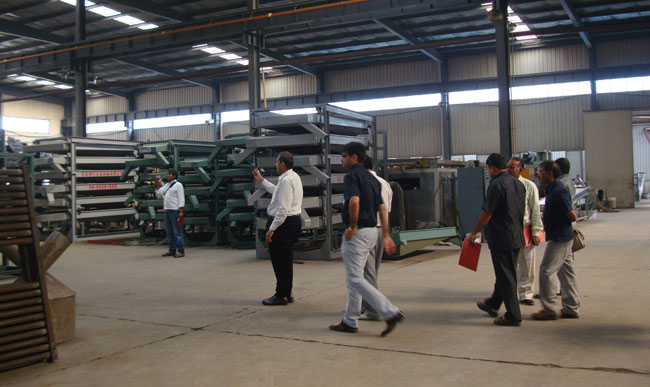 It is my honor and privilege to company three nice Lithuanian customers who can speak English well to our peanut machine plant. I cherish every opportunity and chance to exercise my English and learn different cultures, and each time I try my best to present unique sides of our peanut machines. Under the help of peanut machine engineers, I think that now I am a semi-engineer, just kidding. They express their wonder about power, voltage, output and after sale services. Different voltages in different countries known to all, as a professional peanut machine exporter, all peanut machines are equipped with flexible voltage. If you still have questions, my colleagues will be your countries to help you install and operate machines.
It is a pleasure and valuable experience to company customers visiting peanut machine plant, if you are interested in our product, please contact us.
Product List