Cashew Nuts Shelling Machine for Snack Food Stores
Cashew nut is the one of the most popular foods in snack food stores. Bright color and special taste attract a lot of people, but few people know that it is very difficult for the store owners to get the cashew nuts kernels without a
sheling machine
for the shape and high hardness.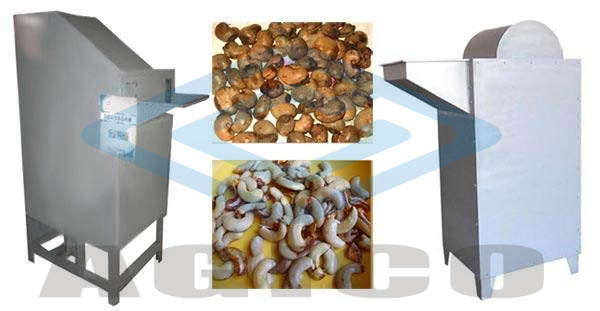 Ripe cashew's color is as red as strawberry, and it has two layers of shell: the outside shell is very thin and easy to crack, while the inner peel is not. The oil between the shells is not edible but can be used as lubricating oil. If you are a owner of a snack food shop and still buying shelled cashew from the market, I suggest you buy the cashew nut shelling machine and do it yourself. The operation is very simple, and this investment is going to reduce the cost once and for all, supply shelled cashew nuts to other food stores also is another great option.
AGICO is a company which specializes in manufacturing food processing machines, and cashew nuts shelling machine is one of our popular products. It is featured with low crushing rate and high shelling rate, if you are interested in this machine, contact us now for more details.
Product List