Product Quality Guaranteed-Flavoring Machine for Peanut
With the request of our customers who has been doing food processing business, a new kind of
flavoring machine for peanut
is developed by the best technical staffs of AGICO.
The customers give us the information on the difficulties of coating the peanuts, and mostly it is about the low efficiency and coating effect. After a long term of research and several experiments the flavoring machine for peanut is finally manufactured, and we designed 2 models with different productivities to meet different customers need. As this machine's main function is coating the peanut kernels with different seasonings, it has another name-peanut coating machine, it is now one of our hottest products, this machine is featured with simple structure, easy operation and maintain and well coating effect.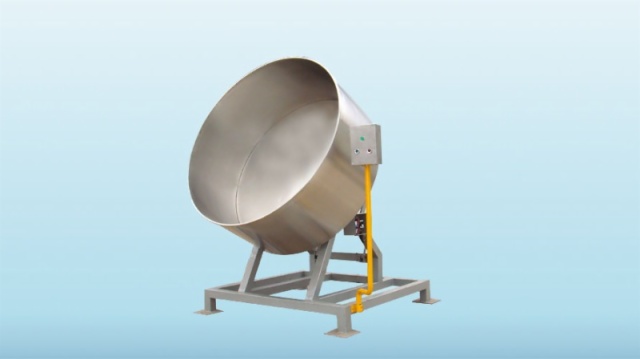 With the autumn comes, the temperature has dropped a lot, and peanut with high fat is a perfect snack food for this season, some people may get bored by the single original peanut flavor after a while, with this machine, our customers are able to produce well processed peanut food with various flavors efficiently, such as salty, spicy, sweet, sesame flavor, fish flavor, etc.
If you have any questions of the machine's details, please contact us, I believe our engineers have all the information you need.
Product List