Nuts Coating Machine-Makes Your Nuts Taste Better
Nut is perfect food for the cold winter and many festivals, because they are very delicious and most of them could supply enough energy and various nutritional matters. In the super market, there are always foods with different flavors, especially in the dry fruits and nut area. Coating is one common method in adding seasons to the nuts. It is not necessary to realize the mass production at home, but it is to the suppliers. If you want to be a supplier, you'd better choose the nuts coating machine very carefully. It is always a serious topic when talking about the food processing, a little mistake or improper process could make the customers sick or even worse. Pick the right nuts processing machine means half success in food safety.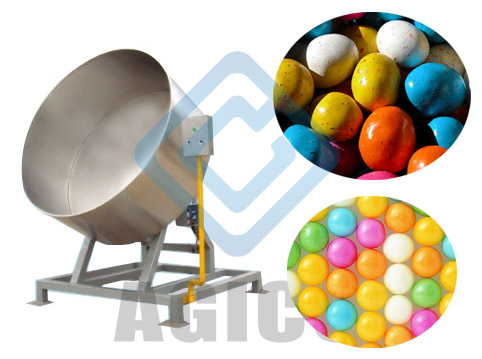 The Christmas is near, and the nuts market is going to be hot again, AGICO can provide the best nuts coating machines and the best presale services to nuts suppliers and wholesalers, if you want to know the details of nut coating machine, you can view the product pages or contact us anytime!
Product List