How to Cook Chocolate Peanut Butter Balls
Chocolate peanut butter balls are one of the most popular and common snacks in America. If children take chocolate and peanut butter within reasonable amount, peanut butter balls are good for them. People in other countries also want to know how to cook chocolate peanut butter balls.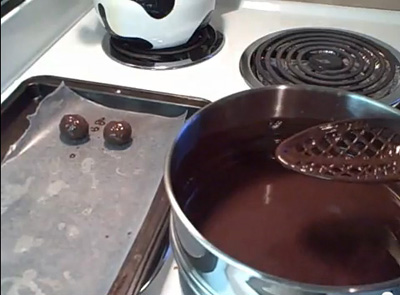 Ingredients: 2 cups of peanut butter ( chunky or smooth), 1/2 cup of butter, 3 cups of icing sugar, 3 cups of crisp rice cereals, 1 piece of wax, 1/4 bar paraffin wax, 3 cups chocolate chips.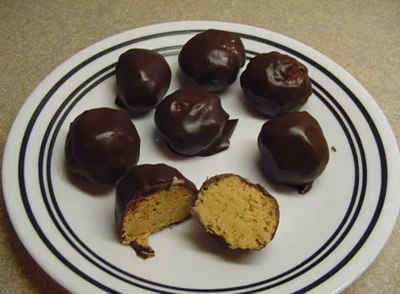 The following are steps to make the delicious and wonderful chocolate peanut butter balls. First, mix the peanut butter, butter and icing sugar, after 2 minutes' mixing, putting in the crisp rice cereals. Mixture is stiff, so hand may be easier. Second, cover a cookies sheet with a wax paper, and roll mix into one ball one by one. Third, put cookies sheet in fridge for 20 minutes. Forth, put a 1/4 bar paraffin wax in a double boiler. Put chocolate into boiler and keep stir until melted. Fifth, with a slotted spoon dip peanut butter balls into chocolate, place them on a wax paper covered cookies sheet. Chill in refrigerator until set and drizzle white chocolate if you desired.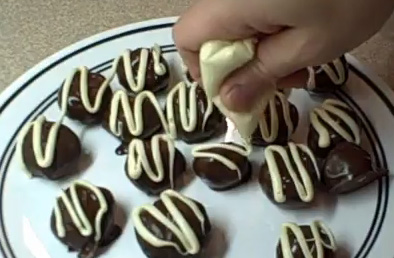 Product List